Fun Experiences in summer in Vorarlberg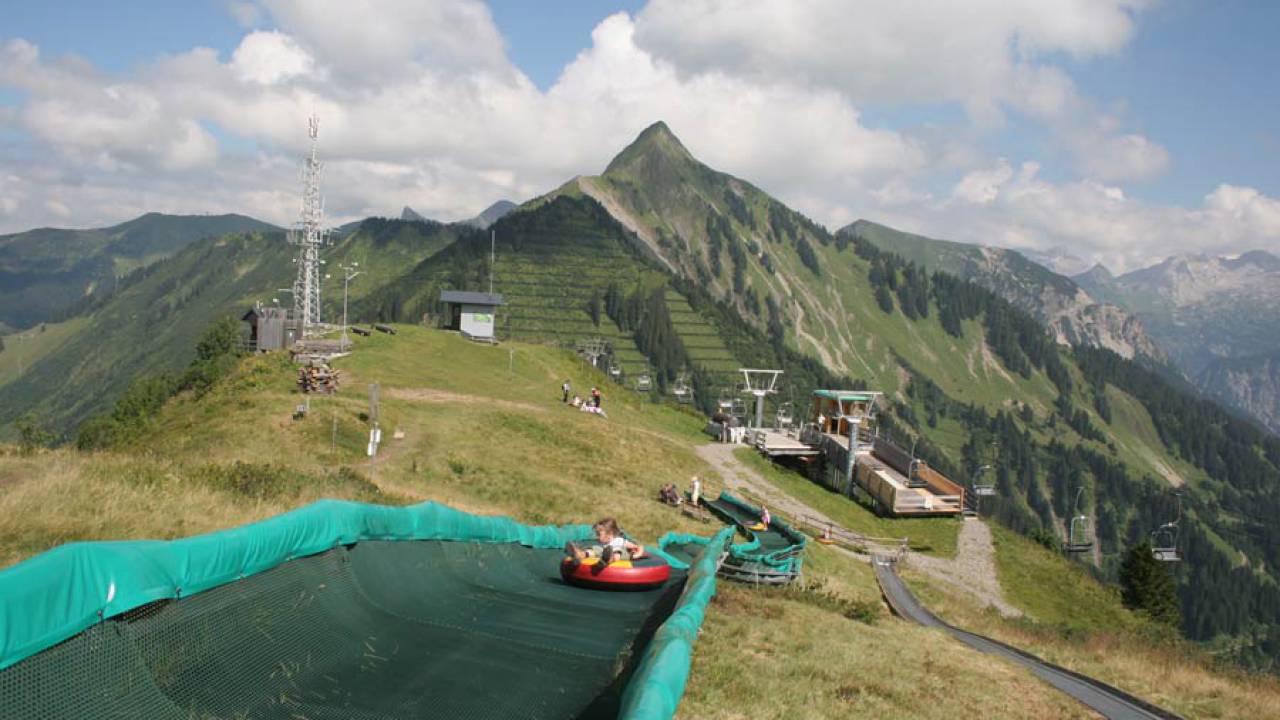 Summer toboggan run
Tubing in Faschina
Fancy a bit of fun, speed and action? During your summer holidays in the Bregenz Forest you will get all this at the summer toboggan run in Faschina: Dash down the Hahnenkopf over 75 metres and indulge in this fun and adrenalin rush with the whole family.
Vorarlberg's biggest tubing run
Vorarlberg's biggest summer-tubing-run is located on the Hahnenkopf and offers pure fun for the whole family, especially for children – they are allowed on the run from the age of 5.
You will reach the summer toboggan run's starting point conveniently via a conveyer belt; followed by 75 metres of pure sliding fun.
The Faschina summer toboggan run's opening hours depend on the Faschina mountain railways operating hours.
Other summer toboggan runs and fun activities
In the Bregenz Forest holiday region you will actually find more than one summer toboggan run, amongst others in Lanterns.
The fun park in Lanterns also invites you to fun-pack frolic, as do the regional adventure parks or the forest rope course in Damüls.
Family-friendly hotel
At your family-friendly 4-star Madlener Mountain Hotel both children and parents feel at home. Various playing facilities, outdoors in front of the hotel or indoors in the playroom, provide fun for younger guests who find new holiday friends while you can enjoy the peace and serenity of the Vorarlberg natural environment.
Do you want to spend your summer in Damüls? The Madlener family is looking forward to welcoming you and your children! Book your spacious family room conveniently online or send us your no obligation holiday enquiry.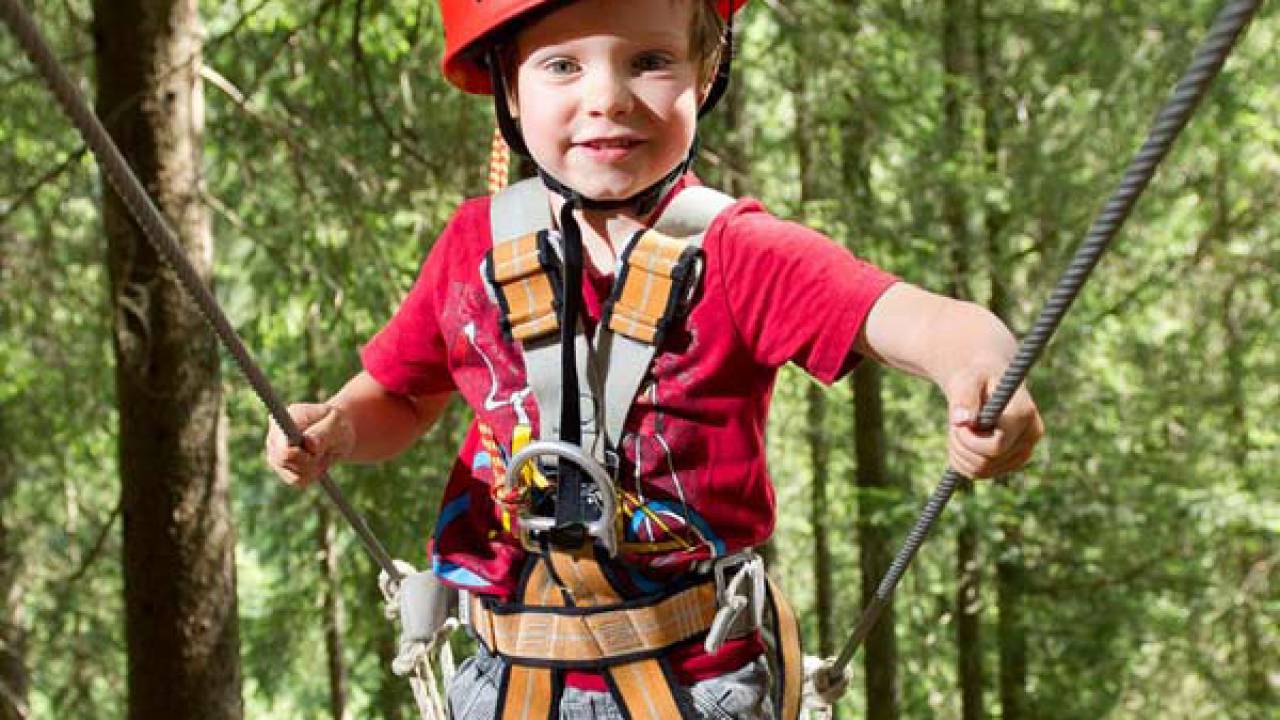 Forest rope course
Fun-packed exercise
At the forest rope course right in Damüls you will have the opportunity to let off steam and romp about. Adults and children enjoy the high rope facilities and courses above the ground from May to October.
The forest rope course is located close to the tourism office in Damüls, only 5 minutes away by foot.
The course
The forest rope course with diverse facilities is open to everyone from the age of 6-99. You don't need any prior experience and can overcome the obstacles individually and as often as you like.
Climbing ropes, harnesses and helmets as well as any further safety equipment is available directly at the course.
A total of 7 courses provide fun and action in Damüls. Feel how the adrenalin chases through your blood while you balance, highly concentrated, between the tree tops.
Portlahorn Course
Mittagsspitze Course
Glatthorn Course
Zaferhorn Course
High rope courses are also a great training facility for people who want to get rid of their fear of heights.
Children course
At a safe hight of 0.5-1.5 metres above the ground children will find 5 thrilling elements to romp about on.
Take a look at the detailed opening hours and prices (only in German). Children up to the age of 15 will enjoy free entrance on their birthday! If you want to make a group booking, please do so by email.
Contact
The Damüls forest rope course is available for you from May:
Waldseilgarten Damüls
c/o Schäfer Alexander
Furkastrasse 211
A-6884 Damüls
www.das-seil.at
info@das-seil.at
Tel: +43 (0)664 414 71 37