Bizau barefoot path
Feel the ground beneath your feet again 
How often do we really touch the ground with our bare feet nowadays? Maybe on the beach or in our own garden and maybe at some other few occasions. When walking barefooted really is the healthiest and most natural way of walking.
On the barefoot path in Bizau you are invited to experience various grounds and soils with your feet.
"If I could live only one more time, 
I would walk barefooted 
from early spring to the end of autumn."
This is a part of a poem, allegedly written by the Argentinian poet Jorge Luis Borges, and it might as well be the motto of the barefoot path in Bizau. Get out of your hiking shoes and into nature.
From Damüls to Bizau
From the Madlener Mountain Hotel follow the Faschina Straße road to Au and turn left northbound. Follow the Bregenzerwaldstraße road to Bizau.
There is no parking area right at the barefoot path. It's best to park in town and then walk for about 10 minutes to the beginning of the trail south of Bizau. Just follow the signs to the "Moosrundweg". A brochure for this path with lots of information is available at the tourism office.
Discover the "Ländle" - as the locals lovingly call Vorarlberg – from its most beautiful side and look forward to adventurous summer holidays at the 4-star Madlener Mountain Hotel in Damüls. The attentive team around the Madlener family will immediately respond to your no obligation room enquiry with an attractive holiday offer. You can also make a reservation online.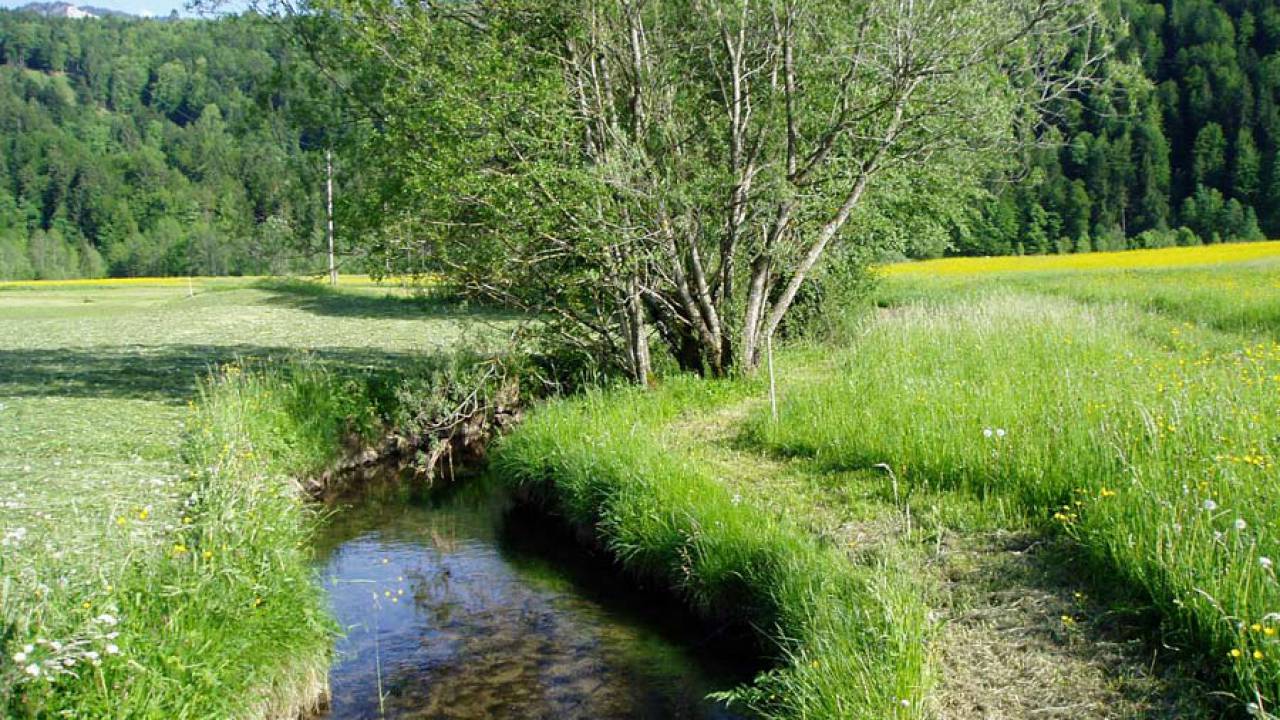 Over rough and smooth – the path
The round trip takes about an hour if you take it slow – and you should. Nature's colours and healthy landscapes alone will automatically make you feel relaxed.
The special thing about this path is that it will show you how much you can still sense with your feet that are used to being stuck in shoes. Grass beneath your feet, the humid cool of the soil or the slightly rubbing pebbles in the brook bed. The small brook winds along the way and can be used as a trail itself at any time. This way you can also benefit from the soothing refreshment and the Kneipp effect.
Good to know: unfortunately the path is not suitable for prams, but there are many other trails that are. For hygienic reasons we would kindly ask you to not take your dogs with you.