Dairies in Vorarlberg
From milk to other delicacies
No other food characterises Vorarlberg more: cheese from "the Ländle", as the locals call Vorarlberg, is legendary and internationally famous. 
    
Did you know that more than 60% of the milk produced in Vorarlberg is made into cheese? You should definitely learnmore about the cheese culture and dairies during a holiday in Damüls! 
The Vorarlberg alpine cheese
You are spoilt for choice when it comes to cheese in Vorarlberg but the alpine cheese, or Bergkäse as they call it in Austria, is without a doubt the most popular in the Große Walsertal holiday region and in Bregenz Forest.
In former times the cheese had to be produced on the mountains in Vorarlberg, where the meadows provided the best fodder for the cows and the fresh milk had to be processed quickly before it went off. Up until today alpine cheese is produced with the same recipe and sometimes even still up on the mountains.

What makes Vorarlberg cheese so special
One of the secrets behind cheese from "the Ländle" lies in the natural environment: the high altitude and unspoilt nature are responsible for a perfect symbiosis of herbs and grass. Because of this diet (and no silage is used) the cows give a greatly balanced milk with a fine distinctive taste.
Made into cheese this results in the unique taste. But of course the recipe, that is hundreds of years old, contributes largely to the success of this kind of cheese.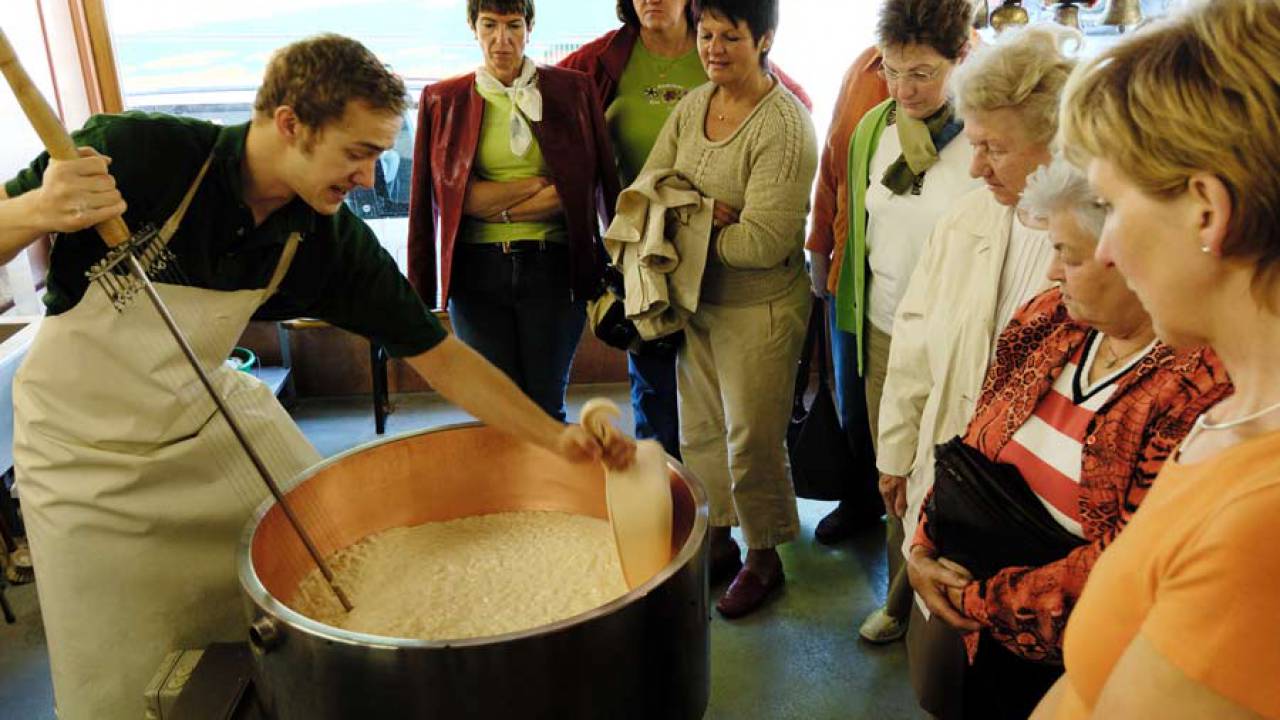 Bregenz Forest Cheese Street
A visit and a break at one of the many dairies in Vorarlberg is always worth the journey; not only in order to learn more about the cheese. Taste it and bring it home. In the dairy shops you will definitely find a delicious souvenir from your Vorarlberg holiday.
Travel along the paths of the Bregenz Forest Cheese Street and enjoy the terrific combination of hiking, cheese tastings and great evening programmes.
The team at the 4-star Madlener Mountain Hotel in Damüls is looking forward to your no obligation holiday enquiry or your reservation and will provide you with further excursion tips for your stay in the wonderful region between the Bregenz Forest and the Große Walsertal biosphere reserve in "the Ländle".